The 37th European Science Fiction Convention "Eurocon",
the main European genre event of the year, will be held
from April 23 to April 26, 2015 in Saint-Petersburg, Russia.
Eurocon was founded in 1972 at the first meeting of the European Science Fiction Society (ESFS) and is run every year in various places throughout Europe selected at previous conventions. The main European SF&F Awards are given at Eurocons. Russia will host the event the second time. Eurocon-2015 will run together with the major annual Russian Science Fiction convention Interpresscon.
During 4 days writers, publishers, artists, editors, filmmakers, musicians, fans will have talks, discussions, interviews and informal social activities within similar-minded humans and extraterrestrials. Speaches, round tables, interviews, master-classes, cultural actions, contests – just a few ideas what program items members may expect.
Guest of Honor:
Joe Abercrombie
Michael Stackpole
Fan Guest of Honor:
Jukka Halme
Russian Guest of Honor (cosmonaut):
Pavel Vinogradov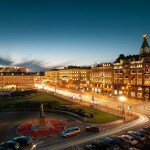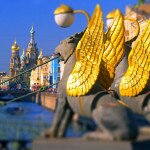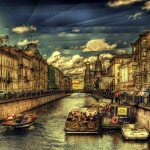 Membership registration is started.
Have questions or suggestions? Contact us by email. Or at or .
Welcome to Saint-Petersburg!